Get Your Calendar Today!
Only $25 (tax included).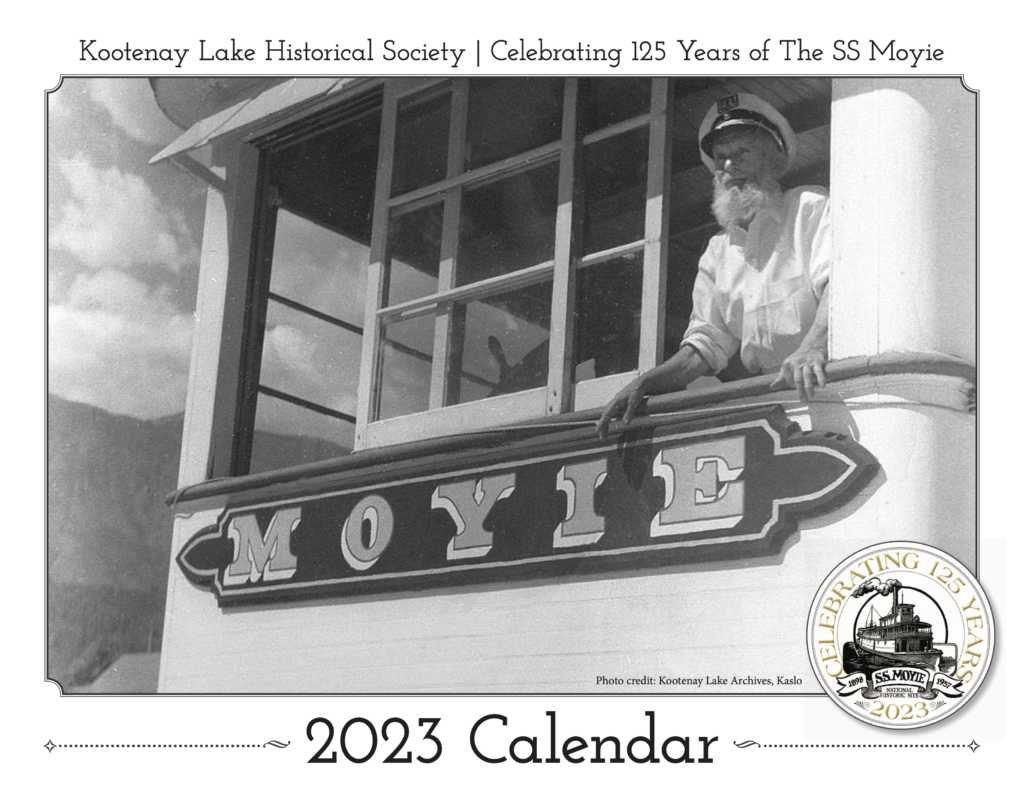 13-month beautifully designed calendar, full of historic images and details on the life of the SS Moyie from being built in Nelson to its final sailing 57 years later.
The calendar is currently available to purchase in person at Figments in Kaslo, the Procter General Store, JB Fletcher Store in Ainsworth, the Village of Kaslo Office, the Store in Cooper Creek, and directly from the Kootenay Lake Historical Society.
To purchase online please use this link – $8 flat rate shipping and handling will be applied to all orders. Be sure to include your mailing address.
Limited Amount Printed.
Contact us to learn more or to find a location nearest you: archives@klhs.bc.ca