PLEASE NOTE: Access to the SS Moyie National Historic Site is not available at this time, due to some much-needed restoration work. Please stay tuned to our Facebook page and visit here for further updates.
Get On Board
Step back 100 years into the footsteps of history on the S.S. Moyie – the world's oldest intact passenger sternwheeler in the world. Thousands upon thousands of historical objects make this museum visit authentic inside and out. Blow the ship's original steam whistle (weather permitting). Peek into a cabin, check out the cargo and vintage cars, check out the mechanics of a working sternwheeler… Discover something new and exciting with each visit.
Additional Site Attractions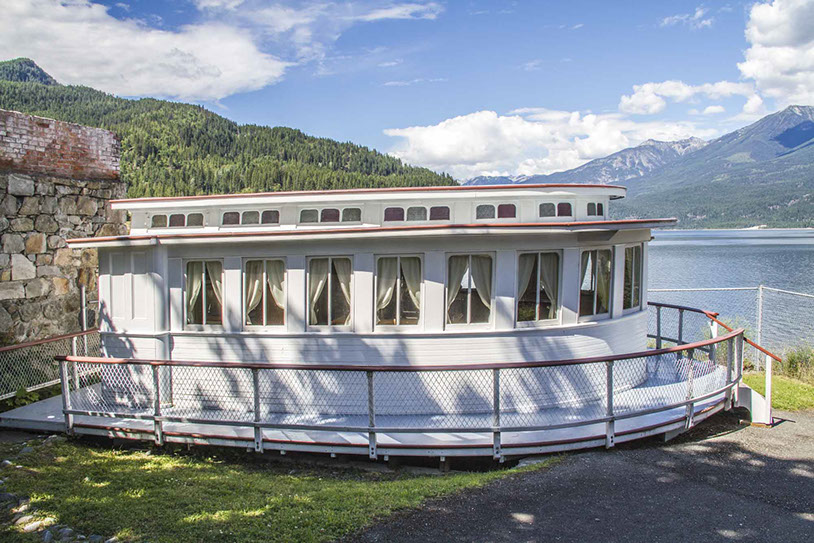 Dates & Rates
The Visitor Centre is open seasonally from Mother's Day weekend in May through to Canadian Thanksgiving Weekend in Oct.
SHIP ADMISSION HOURS
10 am to 4:15 pm daily. *tbd
ADMISSION RATES
| | |
| --- | --- |
| Adult | $12 |
| Senior 60+ | $10 |
| Student | $10 |
| Children 6 – 14 | $5 |
| Children 5 and under | Free |
| Family, 2 adults + 3 kids | $30 |
Rates do not include taxes. Unlimited FREE Admission with Membership!
(Click here for Membership details)
ARCHIVES HOURS
Monday: 7:00 – 9:00pm;
Thursday: 9:00 am – Noon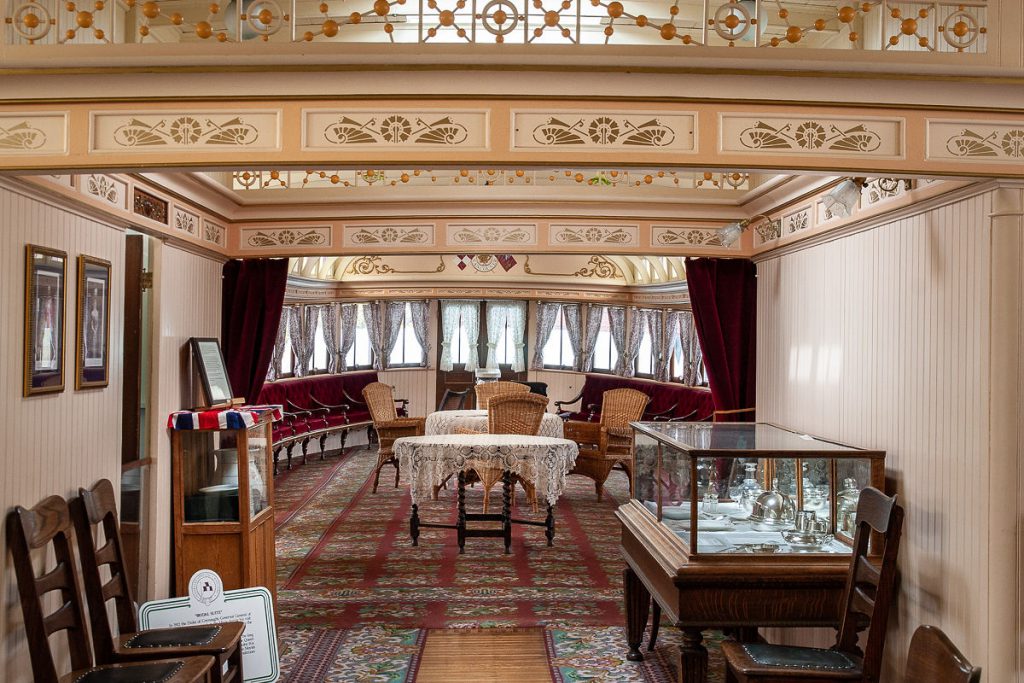 Tours
ON-SITE TOUR
A self-guided tour with a walk-about brochure (available in English, French, Dutch, German and Japanese ) and a twelve-minute video are included with admission. Interpretive guides are available to answer questions. The average tour duration is approximately one hour, but take as much time as you like—there's a lot to see! Please note that only the freight deck is wheelchair accessible, as well as the Kaslo & Slocan Railway Display and S.S. Moyie video in the basement of the Visitor Centre.
Be sure to ask about the kids' scavenger hunt!
GUIDED ON-SITE GROUP TOUR
Special guided tours are available for groups with advance notice for a nominal fee. Please contact us for further information.
The Kaslo Visitor Centre
The Kaslo Visitor Centre and SS Moyie National Historic Site are open daily from 10:00 am – 5:00 pm from mid-May through to Canadian Thanksgiving Monday.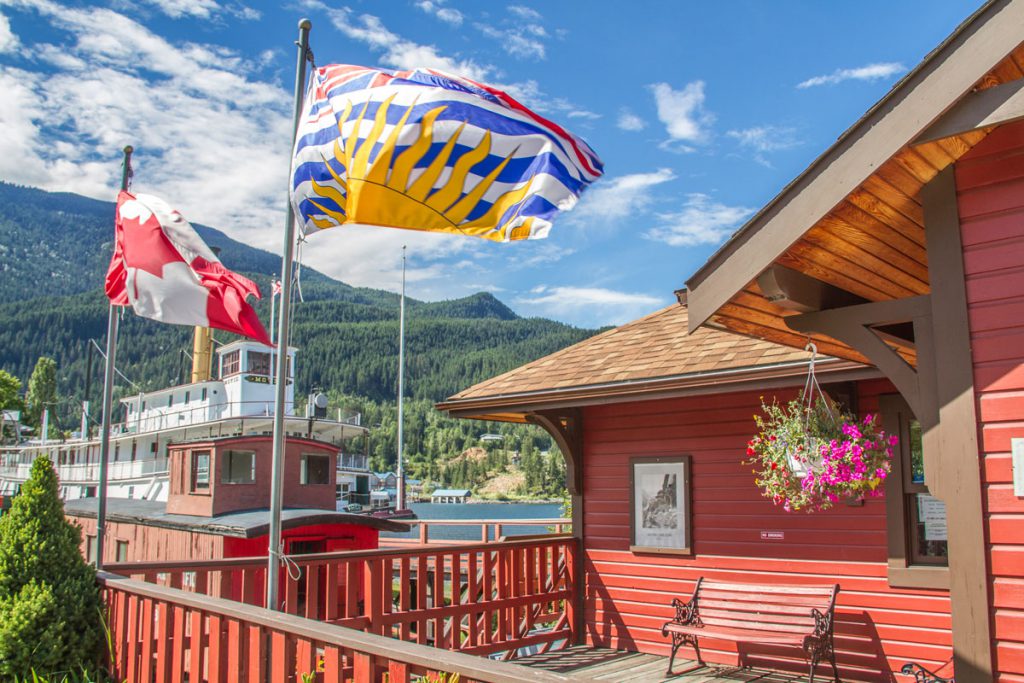 OPEN 10:00 am to 5:00 pm from mid-May through Thanksgiving.
The main entrance to the S.S. Moyie doubles as the Kaslo Visitor Centre. Visitor information counselors provide real-time, personalized visitor services, and are highly knowledgeable about the many things to do on Kootenay Lake and in Kaslo. Need info on accommodations, a great place to eat, some of the amazing hiking trails, the best beaches and attractions in the area… our trained tourist counselors are happy to help.
There are also public washrooms for your convenience.
For further information of the surrounding area you may visit: https://www.nelsonkootenaylake.com/